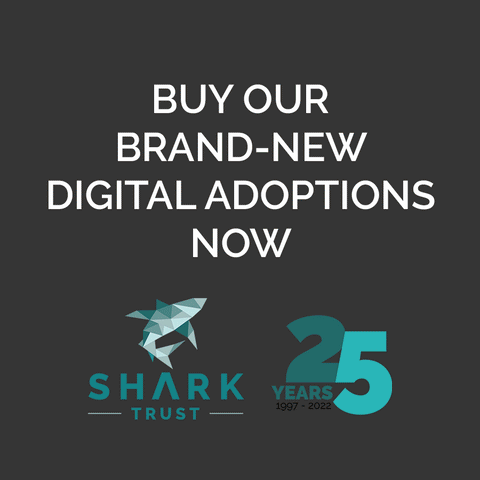 Whale Shark Adoption (Digital)
When you adopt a Whale Shark you'll be helping to fund vital research in the Maldives. So you won't just be helping one Whale Shark, but many.

The Whale Shark (Rhincodon typus) is the largest fish in the sea with only a few species of whale being larger. Individual Whale Sharks can be identified by their unique pattern of spots, similar to a human finger print!  

Our digital pack includes:
Personalised Certificate - add a name and short message (max 20 words) above to personalise your certificate. Your certificate will be sent to you by email.

Link to your digial Whale Shark adoption pack with information about the project, facts about Whale Sharks, amazing images, activities and fun.
Our digital adoption packs ensure that more of your money goes to shark conservation. It is also more eco-friendly! *** If you do not receive your Digital Whale Shark Adoption email within 48 hours, please check your spam folder***
Text on Adoption Certificate reads:

 'This certifies that NAME has adopted a Whale Shark. Thank you for helping to fund vital shark research. Your adoption is supporting the Maldives Whale Shark Research Programme (MWSRP). Helping Whale Sharks in the Maldives.'

This is followed by your message (max 20 words) - eg Happy Birthday! Love Mum and Dad xx. Or you can leave this blank.

All adoptions are a one-off payment and last 1 year.
_________________________________________________________________________
---
We Also Recommend
---